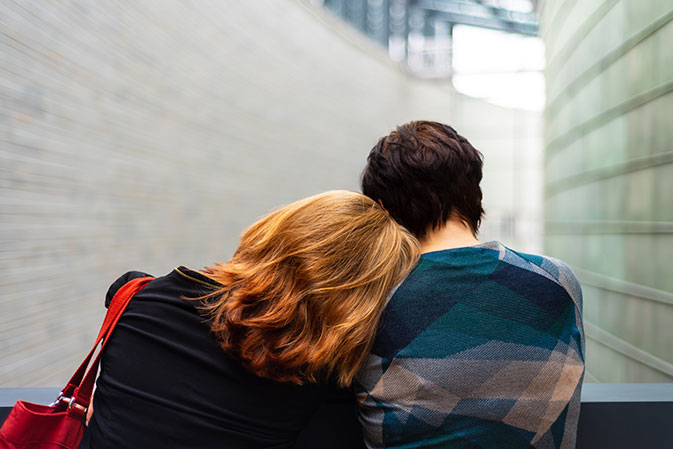 When Elizabeth lost her mother and inherited an irrevocable trust she thought the hard part was over. She engaged Mark to help her with the management of the trust assets. However, with the persistent drug problems of today, she did not realize that some of her hardest decisions were yet to come. Over the course of their relationship, Mark learned that Elizabeth's son Brandon had developed a drug addiction. He had not overdosed, however was addicted and he had lost a close friend to a drug overdose. It was a very challenging time for Elizabeth as a single mother.
Concerned about the risk of Brandon inheriting a large sum of money and potentially overdosing, Mark started working with Elizabeth and her family to help educate them on the potential issues and solutions. Together, they wanted to protect Brandon; provide for him so that he had access to the money for living, however, not give him so much that the money would further enable his addiction. When Mark initially brought up the idea of limiting Brandon's access, it was not something Elizabeth or her family had considered as a potential danger to Brandon.
Mark interviewed a few attorneys with Elizabeth to determine best fit and course of action. Given Elizabeth's unfamiliarity with the issues, Mark guided the conversations and truly knew what questions to ask to provide Elizabeth with as much peace of mind as possible from a family, administrative and financial perspective.
Elizabeth and her two sons (one of whom had a drug addiction, one of whom did not), agreed together to amend Elizabeth's mother's irrevocable trust and Elizabeth's revocable trust. After the amendment, Brandon would not have the ability to be a named trustee and his access to the funds would be limited; his brother would be the gatekeeper to the estates.
Fast forwarding to today… Through much family support, personal perseverance and determination, Brandon has been living a sober life for over 15yrs. Given his commitment to sobriety, North Star, Elizabeth and her family have started the work to reinstate Brandon's ability to be a future trustee on the family estates.
Why North Star Advisory Group
There's something more powerful than luck or coincidence to help bring financial independence within reach – planning.
As professionals dedicated to continuing education and a high standard of ethics, we leave nothing to chance. We coordinate with other trusted professionals to ensure seamless management of your assets with services that range from portfolio management, insurance, tax, estate, retirement planning and beyond.
The result is a unique plan that has the underpinnings of knowledge required to carry it forward, a plan that is thoroughly researched and vetted, yet flexible and responsive to life's many transitions.